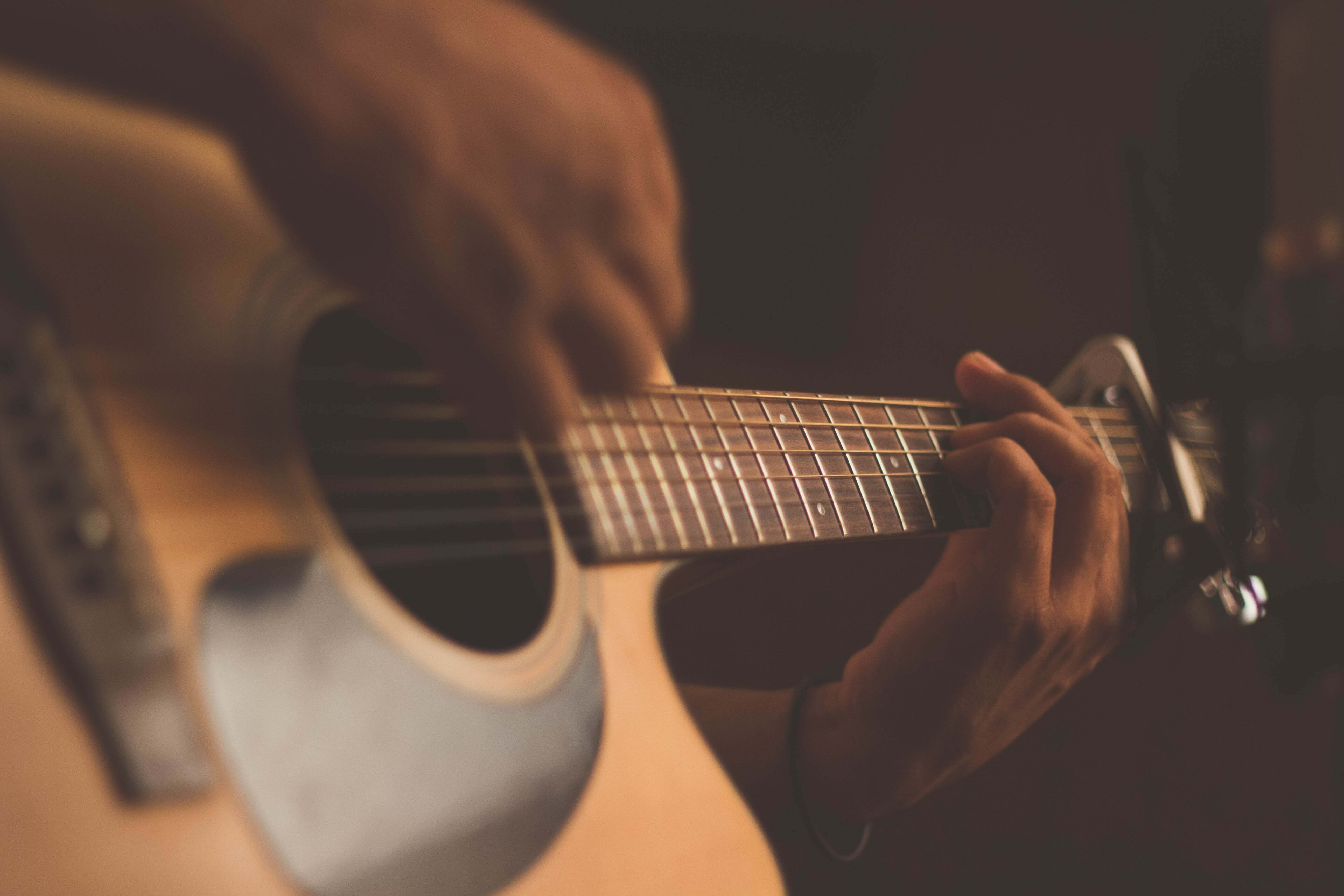 If you are looking to learn how to play the guitar, the most important thing is to find a good teacher for your acoustic guitar lessons. There are many types of guitars, such as classical guitar, jazz guitar, electric guitar, acoustic guitar, bass guitar and so on. No matter what kind of guitar you want to learn and specialize in, you would need somebody to guide you. Take a look below at some of the benefits of hiring a guitar teacher.
Body Posture
Not everybody pays careful attention to this seemingly small thing. But playing for a long time with incorrect posture can lead to hand pain, chronic back ache, pain in the shoulders and neck along with other problems. Learning and making use of the correct posture can help you prevent the harmful effects. Hiring a teacher for your guitar lessons is a good decision as they would tell you about these things and make sure you follow them.
Personal attention
In a class with other students, you would have to go along with something that is suitable for all the students. If you are hiring a guitar teacher, you can inform and request your teacher about your interests and learn that interest. Learning something that you actually like will help in keeping the love for your instrument alive and keep you motivated to perform better. Teachers would have had years of experience which would be very useful to you. They would help you to avoid mistakes and make sure you are on the right path every time.
More comfort
Again, if you are in group classes, you would have to stick to a strict time schedule. Hiring your own guitar teacher would help you a lot as you would be able to schedule the classes at your convenience. Another great thing is that you would be saving all the time that would be wasted during commute. You can use that time to practice more or finish up your other works.
You would also not have to be concerned about your peers moving faster or slower than you. Since you would be the only student, you can go at your pace, thereby getting the most out of your lessons.
Networking
Teachers often know a lot of people in the same field and are likely to introduce you to them if you want. They also organize events and performances where you can get a chance to play and show-off your skills. This acts as an opportunity to take up the stage giving you some exposure. Playing on the stage will teach you a lot of things of which you might have no idea if you just continue to practice and play in your house.
Technique
Learning from the web is a great way to learn nowadays but there are some things that the videos or the internet just cannot teach you. There are a variety of techniques which you should learn in order to excel in your guitar lessons. A teacher would be sure to mention this and teach you the various techniques involved in playing the guitar in your guitar lessons.
For more information on which type of class would be the right fit for you, you can check out https://www.absolutelyintuned.com.sg/acoustic-guitar-lessons-online-learning-vs-regular-classes/ . For more on guitars, you can refer to our Guitar Lessons Page